Ohio real estate transactions are conducted conducted through REAL ESTATE SOLUTIONS OF OH, LLC.
Michigan real estate transactions are conducted conducted through REAL ESTATE SOLUTIONS OF MI, LLC.
[ninja_form id=4]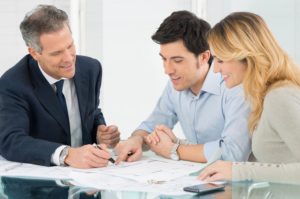 Selling real estate at auction with us has many advantages
Timing – Marketing – Competitive Bidding – Seller-Friendly Terms
TIMING – Auctions can provide a quick resolution. From contract signing to auction date, it is usually a 30 day process. Closing usually takes place 30-45 days after the auction, but we have had some properties close in under a week! A set date and time allows our sellers to effectively plan for the sale rather than engaging in an open-ended process through a conventional listing that could stretch for months on end.
MARKETING – Our Auction marketing is focused and intense, exposing your property to as many potential buyers as possible in a short time period. The purpose of the marketing effort is to expose your property to as many potential buyers as possible, thereby maximizing the opportunity to sell your property to the buyers willing to pay the most.
COMPETITIVE BIDDING – Auctions are characterized by competitive bidding as opposed to negotiated bidding. In an auction, the market sets the price. Bidders compete for your property, thereby maximizing the chance that the highest potential value for your property is realized. There is no better way to ensure that a property achieves its maximum potential market value than to place the property into a competitive bidding environment.
SELLER-FRIENDLY TERMS – In the auction process, the seller sets the terms, not the buyer. How many times have you been frustrated by buyers who try to renegotiate contracts based on inspections or other actions taken AFTER you sign a purchase contract? Typical auction purchase contracts limit the contingencies a seller will allow a buyer. This greatly reduces the ability of buyers to re-negotiate signed deals or back out of a signed contract.
SUMMARY – While the conventional method of selling real estate continues to dominate the U.S. market, real estate auctions are growing rapidly in popularity. The old notion that real estate auctions are only for "Distressed" property sales is slowly fading into history as more and more real estate is being sold at auction, at top dollar prices.
CALL US – If you are wondering if the property you are about to list for sale should be considered for an auction or if you are a REALTOR that has a listing that is not attracting buyers and your seller is growing unhappy, you should call Jade Montrie, Auctioneer to discuss your situation at (419) 283-6966. The most expensive mistake you can make is not considering Auctions for your situation. We also offer generous commission splits to referring REALTORS.